Vintage Diamond Crystal Rhinestone Flower Sunburst Starburst Silver Plate Brooch Pin, Ladies Designer Fashion Art Deco Bridal Jewelry
$79.98
Vintage Diamond Rhinestone Crystal Silver Plate Sunburst Starburst Flower Burst Pin Brooch Floral Jewelry. This Flower Brooch Would Look Lovely Pinned Onto A Bridal Sash Or Worn In A Brides Hair.
Measurements: Approximately 1.75″. Excellent Vintage Condition
This flower Sunburst Pin With Rhinestones Is Suited For Weddings, Church, Formal Affairs, Mother Of The Bride Or Groom, Bridal Wear, And Brides. This Brooch Would Also Be Appropriate To Wear To Horse Races, The Kentucky Derby, Casinos, Music Concerts, To The Country Club Or To Any Event Or Special Occasion.
This Beautiful Art Deco Styled Flower Pin With Diamond Rhinestones Is Sold By Ladies Designer Jewelry. Thank You For Shopping Vintage Pins Brooches, www.vintagepinsbrooches.com
2 in stock
Additional information
| | |
| --- | --- |
| Weight | 2 oz |
| Dimensions | 6 × 4 × 1 in |
Brand
Estate Brooches Pins Necklaces Bracelets Pendants Jewelry
Vintage Rhinestone Pins Brooches Specializes In Designer Vintage Jewelry For Women. We Specialize In Pave Diamond Crystal Pins And Brooches, Vintage Enamel Lucite Pins And Brooches, Pendants, Necklaces, Bracelets, Gemstone Jewelry, Horse And Jockey Pins, Equine Horse Equestrian Pins, Horse Racing Pins, Art Deco Pins Jewelry, Butterfly Brooches, Dragonfly Pins, Frog Pins, Rose Pins, Rhinestone Flower Pins, Pearl Flower Pins, Dog Pins, Cat Pins, Lion Pins, Tiger Pins, Bird Pins, Peacock Pins, Flamingo Pins, Dove Pins, Victorian Cameo Pins, Ballroom Dancer Pins, Ballet Dance Pins, Lady Bug Pins, Reptile Pins, Turtle Pins, Lizard Pins, Spider Pins, Insect Pins, Snake Pins, Bee Pins, Grape Cluster Pins, Fashion Lady Pins, Makeup Salon Pins, Red Hat Society Pins, Antique Car Pins, Race Car Pins, Motorcycle Pins, Carriage Driving Pins, Crown Pins, Sword Pins, Beauty Pageant Crown Pins, Casino Gambling Pins, Gaming Pins, Slot Machine Pins, Card Pins, Bingo Pins, Crystal Word Pins, Sea Life Pins, Whale Pins, Dolphin Brooches, Fish Pins, Jesus Pins, Religious Brooches And Jewelry, Valentine's Day Heart And Flower Pins, Floral Pins, Christmas Pins, Wreath Pins, Christmas Tree Pins, And Santa Clause Pins. Sold By www.rhinestonebrooches.com, www.vintagepinsbrooches.com, www.ladiesdesignerjewelry.com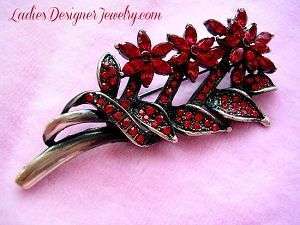 Rhinestone Brooches Pins Designer Jewelry
Vintage Rhinestone Pins Brooches Specializes In Designer Vintage Jewelry For Women. We Specialize In Pave Diamond Crystal Pins And Brooches, Vintage Enamel Lucite Pins And Brooches, Pendants, Necklaces, Bracelets, Gemstone Jewelry, Horse And Jockey Pins, Equine Horse Equestrian Pins, Horse Racing Pins, Art Deco Pins Jewelry, Butterfly Brooches, Dragonfly Pins, Frog Pins, Rose Pins, Rhinestone Flower Pins, Pearl Flower Pins, Dog Pins, Cat Pins, Lion Pins, Tiger Pins, Bird Pins, Peacock Pins, Flamingo Pins, Dove Pins, Victorian Cameo Pins, Ballroom Dancer Pins, Ballet Dance Pins, Lady Bug Pins, Reptile Pins, Turtle Pins, Lizard Pins, Spider Pins, Insect Pins, Snake Pins, Bee Pins, Grape Cluster Pins, Fashion Lady Pins, Makeup Salon Pins, Red Hat Society Pins, Antique Car Pins, Race Car Pins, Motorcycle Pins, Carriage Driving Pins, Crown Pins, Sword Pins, Beauty Pageant Crown Pins, Casino Gambling Pins, Gaming Pins, Slot Machine Pins, Card Pins, Bingo Pins, Crystal Word Pins, Sea Life Pins, Whale Pins, Dolphin Brooches, Fish Pins, Jesus Pins, Religious Brooches And Jewelry, Valentine's Day Heart And Flower Pins, Floral Pins, Christmas Pins, Wreath Pins, Christmas Tree Pins, And Santa Clause Pins. Sold By www.rhinestonebrooches.com, www.vintagepinsbrooches.com, www.ladiesdesignerjewelry.com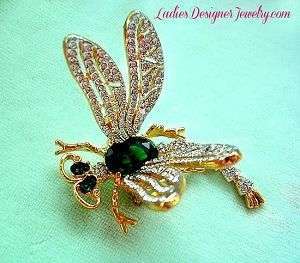 Vintage Brooch Pin
Vintage Rhinestone Pins Brooches Specializes In Designer Vintage Jewelry For Women. We Specialize In Pave Diamond Crystal Pins And Brooches, Vintage Enamel Lucite Pins And Brooches, Pendants, Necklaces, Bracelets, Gemstone Jewelry, Horse And Jockey Pins, Equine Horse Equestrian Pins, Horse Racing Pins, Art Deco Pins Jewelry, Butterfly Brooches, Dragonfly Pins, Frog Pins, Rose Pins, Rhinestone Flower Pins, Pearl Flower Pins, Dog Pins, Cat Pins, Lion Pins, Tiger Pins, Bird Pins, Peacock Pins, Flamingo Pins, Dove Pins, Victorian Cameo Pins, Ballroom Dancer Pins, Ballet Dance Pins, Lady Bug Pins, Reptile Pins, Turtle Pins, Lizard Pins, Spider Pins, Insect Pins, Snake Pins, Bee Pins, Grape Cluster Pins, Fashion Lady Pins, Makeup Salon Pins, Red Hat Society Pins, Antique Car Pins, Race Car Pins, Motorcycle Pins, Carriage Driving Pins, Crown Pins, Sword Pins, Beauty Pageant Crown Pins, Casino Gambling Pins, Gaming Pins, Slot Machine Pins, Card Pins, Bingo Pins, Crystal Word Pins, Sea Life Pins, Whale Pins, Dolphin Brooches, Fish Pins, Jesus Pins, Religious Brooches And Jewelry, Valentine's Day Heart And Flower Pins, Floral Pins, Christmas Pins, Wreath Pins, Christmas Tree Pins, And Santa Clause Pins. Sold By www.rhinestonebrooches.com, www.vintagepinsbrooches.com, www.ladiesdesignerjewelry.com